Car parks offer a multitude of ways to communicate with your customers. Pillars, walls, floors, stairs and lifts provide plenty of scope with print and materials specially designed for each of those opportunities.
Pillar Protection
Pillar Car Protector is our unique concept for both protecting cars from damage caused by pillars and communicating with your customers. The concept is formed from a high quality outer in full colour and a 3cm foam core. It mitigates the risk of damage caused to cars striking pillars, reduces maintenance cost, enhances visual appeal and encourages space utilisation by making spaces more accessible.
Pillar Protector is also an ideal medium for advertising and public awareness messaging. Pockets and wraps allow the content to change regularly at minimal cost and keep content fresh and inspiring.
Pillar Protector is custom made for every type of car park pillar ensuring a high quality finish however your car park is constructed. It can also be used for walls and corners or wherever there is a risk of the structure being struck. Call us today to arrange a no obligation survey.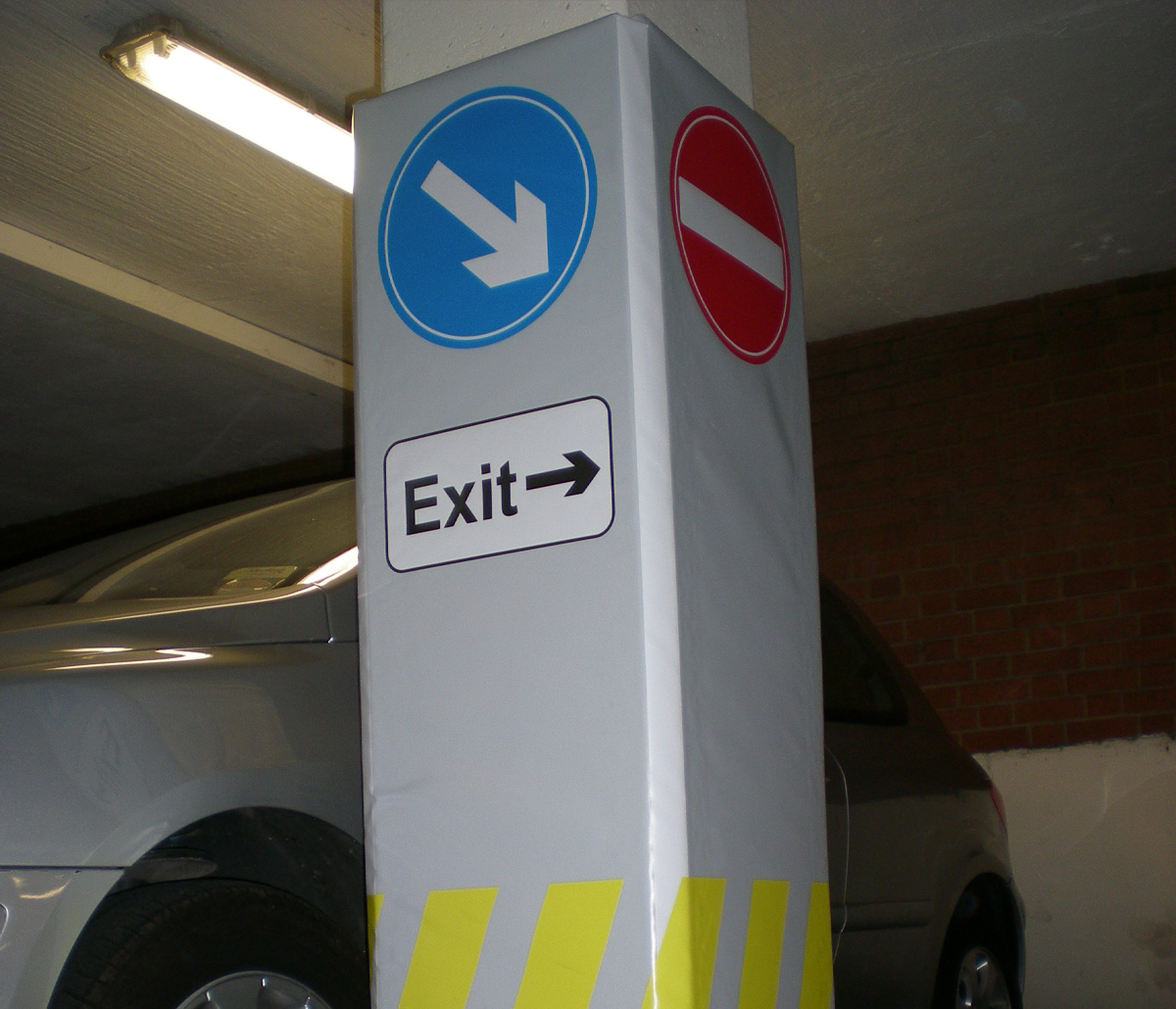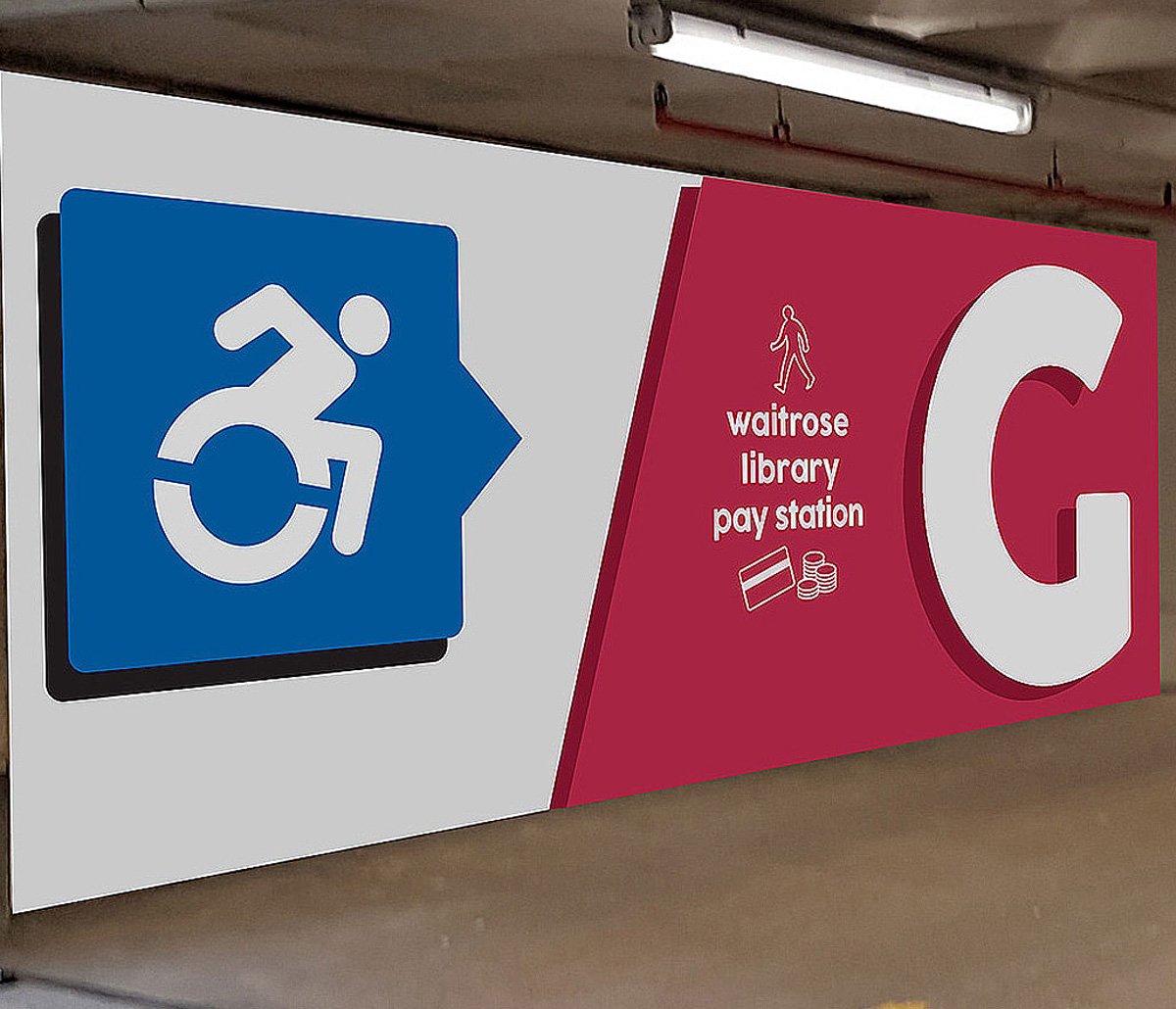 Wall Graphics
Most car parks have large expanses of wall both inside and out that are generally painted and require ongoing maintenance. Wall graphics are made from long life adhesive materials printed in full colour and applied straight to the masonry surface. They are an eye catching way to present information, provide guidance or tell the story about your town, city or location.
Floors and Lifts
The combination of materials and print mean that every surface offers up potential to communicate. Talk to us about options for floor marking, graphics in lifts, on barriers, on tickets machines or any other empty surface.